Long Distance Telephone Consults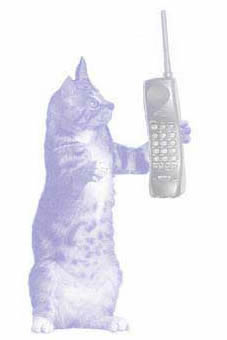 This is an easy and convenient way to benefit from Brigitte's help long distance. The consultation process stays the same except that the communication facilitated by the telephone connection and a photo of your best animal friend. Rest assured telephone consults work very well. You will be amazed by the animal's attentive behavior when he or she connects telepathically with Brigitte miles away.
The consult is digitally recorded and you receive an email with a link to the digital recording. It is easy to download to your desktop to play back. From the desktop or laptop it can be sent to a mobile device for further play back. About 4 to 6 weeks after the consult Brigitte contacts you by phone or email for a courtesy follow-up.
To make an appointment for a phone consultation please call Brigitte at (619) 295-5504 or send her your phone number via e-mail so she can contact you by telephone. It is more time effective to make the appointment and arrangements over the telephone.
For the consult you will make payment arrangements and email a clear frontal shot photo. JPG attachments welcome. Pictures need to be up to date but not necessarily recent. Photos returned upon request. Brigitte loves to keep pictures with her files, so send a duplicate print if you have one.
(For U.S.P.S. users, appointment times and dates will be made to allow for U.S. mail delivery of photos and/or check.)
Please note: Brigitte calls you at the appointed time.
Digital recording & courtesy follow-up call included with consults:
Prices vary according to services, please contact Brigitte for specific quotes. General guideline:
1 hour phone consult : $175
1/2 hour consult : $95 (repeat clients only.)
Credit cards accepted. Gift certificates available.